Diving with Antelope
Let's dive where the rainbow ends.
Let's dive at shark's utopia.
Palau is a diving heaven. You can see tons of kinds of fish here.
Also, we strongly suggest to experience unique Palau diving style.
Palau contains many beautiful view sites. The Rock Island area is approved in the world heritage and you can access there within only 5 minutes from Antelope.
We can take you for many famous diving spot with well experienced guides and operators.
■Diving in Antelope
In Antelope, we have check dive on the first dive of staying. It is for checking your dive level, therefore we lead you into non-current point and check your skill with enjoying Palau diving.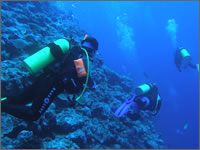 ■Beach Diving in Antelope
If you want to dive before you experience Palauan drift diving…
If you want to dive by yourself…
We recommend you for diving at the Antelope Coral Garden in front of Antelope. Divers who like coral leaves and macro fish.
Beach diving can be enjoyed by yourself. Also, Antelope staff can be your buddy to dive.
Please ask our staff for more information.
●DIVING
BEACH DIVE
2
EARLY MORNING/DAY TIME/NIGHT DIVING
-
$45.00
BOAT DIVE
1
1 BOAT DIVE
LUNCH
$100.00
2 BOAT DIVE
LUNCH
$120.00
3 BOAT DIVE
LUNCH
$180.00
1 ADD DIVE
-
$60
EARLY MORNING
3
2 DIVE OUTSIDE
LUNCH
$150.00
EARLY MORNING 2DIVE OUTSIDE
3
MIN:3PAX ADD CHARGE for USING 2 DIVE PACKAGE
LUNCH
+$30.00
NIGHT BOAT DIVE(MALAKAL)
2
1 DIVE
-
$75.00
REFRESH DIVE
1
POOL TRAINING for 30MINS
-
$25.00
TRY SCUBA
2
2 DIVE
LUNCH
$140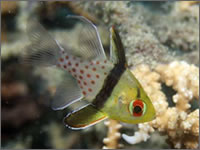 ■Try Diving in Antelope

All of you who never experience diving before can enjoy Palauan wonderful underwater world.
We promise that you can see the view you have never had before. Let's dive in Palau where the rainbow ends.
Price
| | | | | |
| --- | --- | --- | --- | --- |
| TRY SCUBA | 2pax minimum | 2 dive | Lunch incld. | $140 |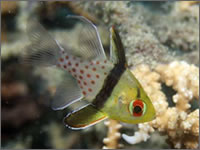 PRICE LIST
■PRICE LIST
DIVING
MINIMUM PAX
BEACH DIVE
2
EARLY MORNING/DAY TIME/NIGHT DIVING
-
$45.00
BOAT DIVE
1
1 BOAT DIVE
LUNCH
$100.00
2 BOAT DIVE
LUNCH
$120.00
3 BOAT DIVE
LUNCH
$180.00
1 ADD DIVE
-
$60
EARLY MORNING
3
2 DIVE OUTSIDE
LUNCH
$150.00
EARLY MORNING 2DIVE OUTSIDE
3
MIN:3PAX ADD CHARGE for USING 2 DIVE PACKAGE
LUNCH
+$30.00
NIGHT BOAT DIVE(MALAKAL)
2
1 DIVE
-
$75.00
REFRESH DIVE
1
POOL TRAINING for 30MINS
-
$25.00
TRY SCUBA
2
2 DIVE
LUNCH
$140
RENTAL GEAR
DIVING GEAR
BC
1DAY
$10.00
REGULATOR
1DAY
$10.00
WET SUIT
1DAY
$10.00
FINS
1DAY
$5.00
MASK
1DAY
$5.00
BOOTS
1DAY
$5.00
FLOAT
1DAY
$3.00
CURRENT HOOK
FREE
FLASH LIGHT
DURING STAY
$5.00
WEIGHT (INCLUDED FOR BOAT DIVE)
1DAY
$5.00
BUDDY RENTAL
ANTELOPE BEACH DIVING
1 BUDDY
$20.00
RENTAL GUIDE
| | | | |
| --- | --- | --- | --- |
| PRIVATE GUIDE | 1DAY | - | $70.00 |
| PRIVATE ASSIST | 1DAY | - | $50.00 |
COURSE
SCD (2~3DAYS)
TEXT/APPLICATION FEE/RENTAL
-
$500.00
AD (1~2DAYS)
TEXT/APPLICATION FEE
-
$400.00
SP (1~2DAYS)
TEXT/APPLICATION FEE(1st SUBJECT:$220)
-
$180.00
LSFA (1DAY)
TEXT/APPLICATION FEE
-
$180.00
RD (2DAYS)
TEXT/APPLICATION FEE
-
$350.00
MSD (5DAYS)
TEXT/APPLICATION FEE
-
$600.00
AI (4DAYS)
REGISTRATION/INSURANCE FOR
LEADERSHIP&INSTRUCTOR 

NOT INCLUDED

$600.00
DM (6~8DAYS)
$900.00
ROOM
CLUBHOUSE
SGL (6 Rooms)
1ROOM
$60.00
SGL w/EXTRA BED (TWN)
1ROOM
$75.00
TWN (2 Rooms)
1ROOM
$75.00
BAMBOO
4PAX MAX:5PAX
1ROOM
$140.00
DELUXE A
2PAX MAX:4PAX
1ROOM
$140.00
DELUXE B
2PAX MAX:3PAX
1ROOM
$130.00
DELUXE C
3PAX MAX:4PAX
1ROOM
$120.00
EXTRA BED
FOR DELAX ROOM
-
$15.00
OTHER
| | | | |
| --- | --- | --- | --- |
| LAUNDRY SERVICE | T-SHIRT 5PIECES | - | $5.00 |
TRANSFER
| | | | |
| --- | --- | --- | --- |
| AIRPORT⇔ANTELOPE | ROUND TRIP | 1PAX | $20.00 |
| TAXI SERIVCE | 1VAN | ONE WAY/ROUND TRIP | $5.00/$10.00 |
SUMMER HOUSE RESTAURANT
BREAKFAST
AMERICAN
-
$8.00
FILIPINO
-
$8.00
PANCAKE
-
$8.00
OMELETE
-
$8.00
CONTINENTAL
-
$5.00
TOURS
MINIMUM PAX
ONE DAY TOUR
2
SUPER ROCK ISLAND TOUR
*NEED JELLYFISH PERMIT ($100) *No need now due to suspend to visit to Jerry Fish Lake now
ADULT
$120.00
MORE THAN 4 ADULTS
$110.00
CHILD
$60.00
2
KAYAK ONE DAY TOUR
*NEED ROCK ISLAND PERMIT ($50)
ADULT
$110.00
CHILD
$55.00
3
PELELIU ISLAND TOUR
ADULT
$200.00
CHILD
$100.00
2
BOAT RIDE SNORKEL
*NEED ROCK ISLAND PERMIT ($50)
ADULT
$65.00
CHILD
$32.50
HALF DAY TOUR
2
HALF ROCK ISLAND TOUR
*Temporary tour cancelled doe to Jellyfish decrease.
*NEED JELLYFISH PERMIT ($100)
ADULT
$95.00
MORE THAN 4 ADULTS
$85.00
CHILD
$47.50
2
MILKYWAY TOUR
*NEED ROCK ISLAND PERMIT ($50)
ADULT
$85.00
MORE THAN 4 ADULTS
$75.00
CHILD
$42.50
2
JELLYFISH LAKE TOUR  *Temporary tour cancelled doe to Jellyfish decrease.
*NEED JELLYFISH PERMIT ($100)
ADULT
$85.00
MORE THAN 4 ADULTS
$75.00
CHILD
$42.50
2
KAYAK HALF DAY TOUR
*NEED ROCK ISLAND PERMIT ($50)
ADULT
$70.00
CHILD
$35.00
2
SNORKELING TOUR
*NEED ROCK ISLAND PERMIT ($50)
ADULT
$65.00
CHILD
$32.50
2
FISHING TOUR
*NEED ROCK ISLAND($50) AND FISHING PERMIT($20)
ADULT
$75.00
CHILD
$37.50