Antelope has staff from several countries. 
Please feel free to say "hi" to our staff!!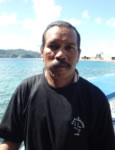 Operator, Guide and Maintenance
Davis
(Boat Operator)
He is a pure Palauan, but speaks perfect Japanese as well.
His knowledge for boat operation leads him as an instructor for other staff.
If you would like to charter the boat, ask him as an operator.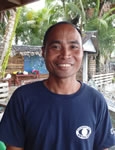 Melvyn
(Tour Guide, Maintenance)
Melvyn is in serious face while he is walking, but honestly, he is shy.
He is very good carpenter and he can finish all those things so fast.
His dislike is drinking too much beer, so please pass him soda.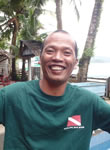 Leomar
(Tour Guide, Maintenance)
Always singing along and the entertainer of Antelope is this man.
If you have change to go trip with him, ask him for bubble rings! He will make as many as you like.
His dream is… to be a friend with sharks.

Japanese / NAUI Course Director
He has done dove guide at Okinawa, Cebu, Palau(2013-2014), Pohnpei.
Let's go dive with him!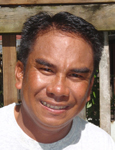 Jose
(Boat Operator, Tour Guide, Maintenance)
He is Multi(versatile) staff. He can do Boat operator, Tour guide, Maintenance (boat / car / facility ).
And he always keeps smiling. (and he like beer ..)

Hotel Staff, Office Staff
Lislie
(Waitress)
She works at the Summer House with waiting your coming back. Feel free to talk to her with beer in your hand. She would reply you with shy smile.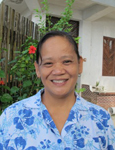 She cooks all dishes and lunch box for tours.
Her lunch box is so tasty and liked from guests. Please tell her taste and she would get happy with that.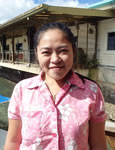 She is the youngest staff in Antelope.
She is multi-lingual speaker; Palauan, Tagalog and English and sometimes gets confused by herself which language she is speaking. Her characteristic is shy smile.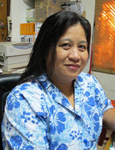 Lisa
(Office)
She works in Antelope for more than 20 years and she is like mother of all staff.
She does not only office work, but also airport pickup and other things.